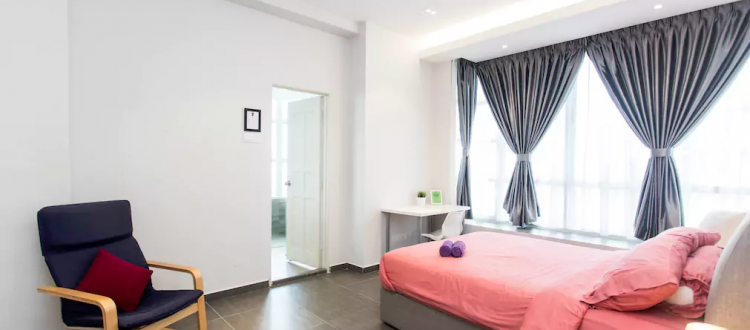 Cozy Suites 1 – Two Bed Room
Start From
$200.00 / Night
This is newly renovated luxury apartment with 2 bedroom, one double sofa bed and one bathroom and enough to accommodate up to 7 guests.
The bed is spine care bed which is specially chosen by us to host you better! This apartment equipped with double combo washer and dryer. We also provide dining amenities which light cooking is allowed in the apartment. Additionally, we also provide iron, microwave, TV, stove, hair dryer, kettle and fridge in the apartment. Towel, hair shampoo and body wash are provided too.
We also provide some coffee and instant noddle to feel your stomach knowing that you might be busy with your schedule and you will not left hunger at the mid night! There are plenty of local street food also near by the building where you can experience local culture! This apartment also equipped with high speed internet. We also provide a cable TV with more than 1000 channels for you to choose! There is a laundry shop and convenient store in the building.